Priority Maldives offers fast track service at Male Airport
Maldives is well known for luxury island holidays. Winter is the peak season in Maldives and tourists from Europe, Middle East, Africa and Asia flock to the island nation. Sunny beaches with breath-taking views are the main tourist attraction and that's just what you need in a winter escape.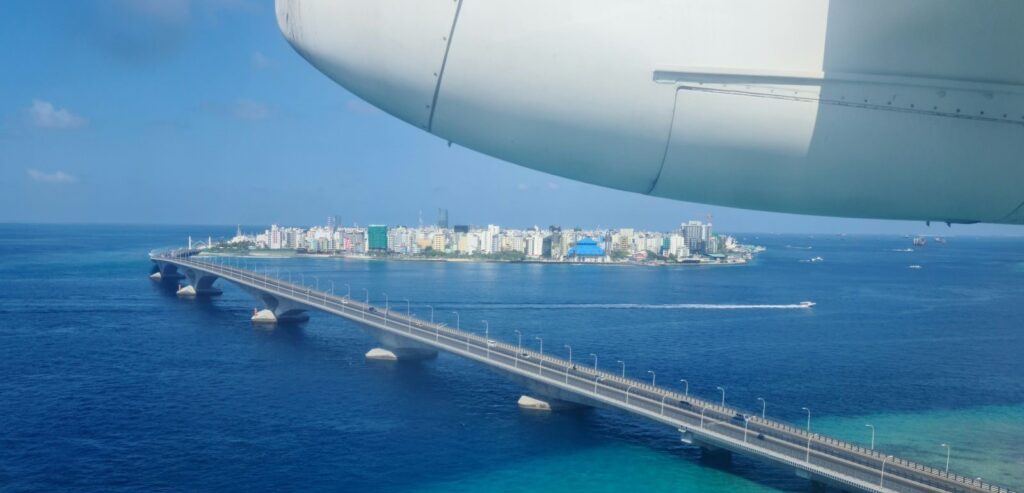 Being a tourist hotspot many local and online travel agents sell packages to Maldives. But, one stands out for a unique service for luxury tourism. Priority Maldives offers airport service that enables to skip the immigration queue and proceed direct to a lounge instead of arrival hall. Depending how busy is the airport at the time of arrival or departure the immigration queue time varies between 15 minutes to 45 minutes. Priority Maldives puts you on fast track and lets you relax in the lounge instead of standing at the immigration queue. Not only that, passengers are served with coffee and several others drinks and snacks. While you are pampered there are immigration officials coming to you to process your passport. That's an incredible service, excellent for high-end tourism.
If you are there on arrival you need not worry about your baggage, there's a host who goes to the belt to the collect you baggage bring it for you. All you have to do is relax and enjoy the comfort while the airport procedures seemly process behind the scene. Passport processing is incredible quick here, but for the luggage it takes time as the hosts would only be able to collect it once baggage goes there. So, if you have any connecting domestic flight or seaplane, you should not take this service as a means to rush even though its quicker than the regular arrival.
As for departure the guests can check-in to the lounge instead of main departure hall of the airport. Once you are in the lounge there are hosts to help you with check-in and baggage, after that you can relax and enjoy drinks while waiting for the flight. When the time comes the hosts escort you to waiting vehicle which takes you direct to flight. Regular passengers arrive on a different vehicle and sometime just walk.
For fast track VIP passengers there may not be any vehicle involved if the distance is very close. Also there are other options to enhance the service if you prefer a limousine. Since limousine is primarily reserved for top diplomats and government officials it is often convenient as booking cannot be confirmed on advance. Guests who are willing to stand for a chance do get it at times. Fast track service without limousine is therefore ideal.