Maldives Resorts List With Contacts Updated 2021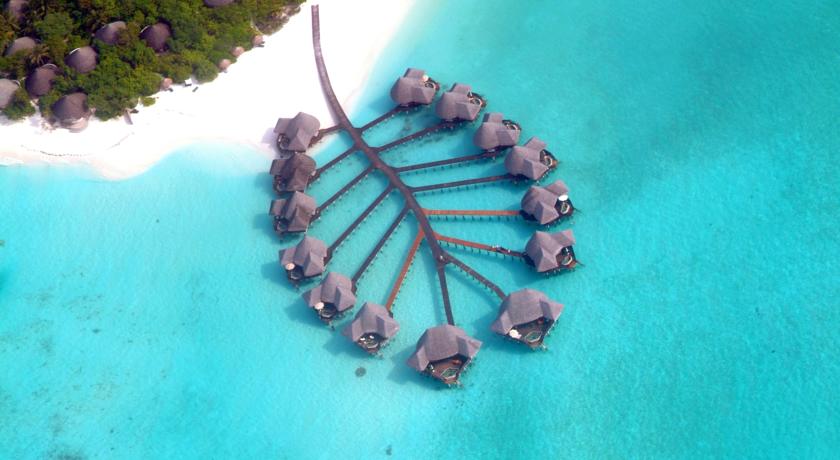 Here you can find the updated contacts for Maldives resorts. Contact details have been updated for 50 resorts for now and remaining will be completed later. The reason we wanted to compile this list was that many existing resort lists of Maldives are very much out dated. Many stakeholders trying to get in touch with resorts sometimes get telephone number of the actual person to whom the island was leased from the Tourism ministry. In Maldives tourism industry it is quite common to sell resorts and some resorts have been passed to many people. Some resorts have been taken over by international brands, in such cases the emails are often associated with the brand of resort chain. Therefore,  you need updated contacts if you ever want to communicate the actual company managing the property, rather than owner of the island several years back.
Even though list starts with some of the best Maldives resorts it is actually not actually in any particular order, it was taken from Maldives Finest where you can see a picture of each resort. Later on another update we may rearrange it in alphabetical order. For now we shall keep it as it is. If you want to quickly find the resort you are looking for press Ctrl+F and type the name of resort in search bar and press enter. This is the search function found in most of the browsers.
On this contact list we target to provide following information.
Resort Name
Telephone
Email
Website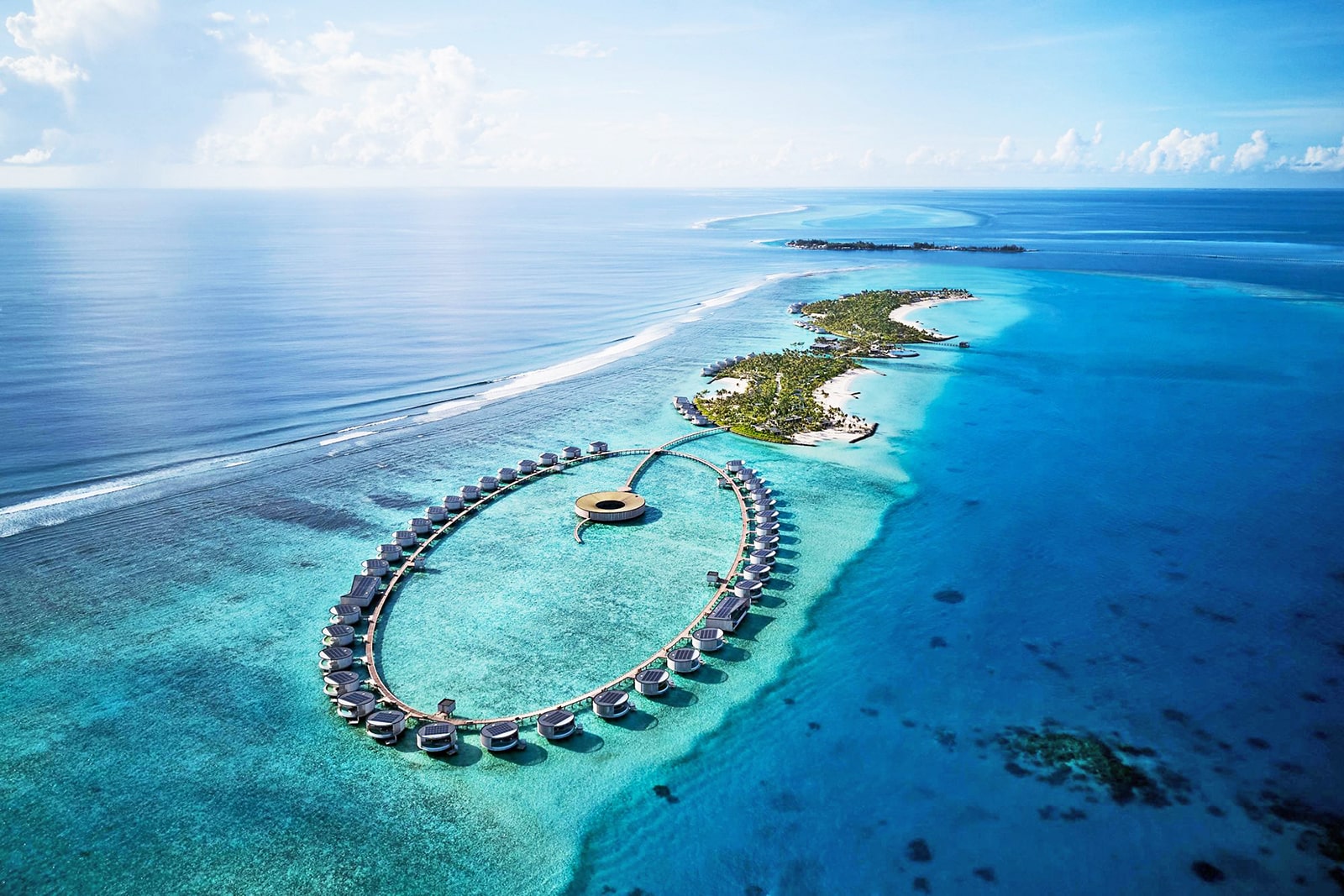 Of cause these are not all the resorts existing in the Maldives. We shall add up other islands and update the list later on. It take considerable time to do just this much. If you find this helpful please share this on social media and leave a common if you have a suggestion. The more helpful this list become the more eager we become to update the resort list. Now it is in your hands.
#
Resort
Contact
1
Velaa Private Island
+960 6565 000

 

www.velaaprivateisland.com

2
Gili Lankanfushi Maldives
+960 664 0304

 

www.gili-lankanfushi.com

3
Kandolhu Maldives
+960 668 0790

 

4
Mirihi Island Resort
+960 668 05 00

 

www.mirihi.com

5
Soneva Fushi
+960 660 0304

 

www.soneva.com

6
JA Manafaru
+960 650 0456

 

www.jaresorts.com

7
Naladhu Maldives by Anantara
+960 664 4111

 

www.anantara.com

8
Cocoa Island by COMO
+960 664 1818

 

www.comohotels.com

9
Baros Maldives
+960 664 2672

 

www.baros.com

10
Ayada Maldives
+960 684 4444

 

www.ayadamaldives.com

11
Taj Exotica Resort & Spa
+960 664 2200

 

www.tajhotels.com

12
Constance Moofushi
+960 668 1010

 

www.constancehotels.com

13
Four Seasons Landaa Giraavaru
+960 660 0888

 

www.fourseasons.com/maldiveslg

14
Maalifushi by Como
+960 678 0008

 

www.comohotels.com

15
Anantara Kihavah
+960 660 1020

 

www.kihavah-maldives.anantara.com

16
Hideaway Beach Resort
+960 650 1515

 

www.hideawaybeachmaldives.com

17
Amilla Maldives Resort & Residences
+960 660 6444

 

www.amilla.com

18
LUX South Ari Atoll
+960 668 0901

 

www.luxmaldivesresort.com

19
Constance Halaveli
+960 666 0559

 

www.eastinvest.com.mv

20
Veligandu Island Resort & Spa
+960 666 0519

 

www.veligandu.com

21
Cheval Blanc Randheli
+960 656 1515

 

www.chevalblanc.com

22
Dusit Thani Maldives
+960 660 8888

 

www.dusit.com/dusitthani/maldives

23
St Regis Maldives
+960 676 6333

 

www.starwoodhotels.com/stregis

24
Six Senses Laamu
+960 680 080

 

www.sixsenses.com/resorts/laamu

25
Four Seasons Kuda Huraa
+960 664 4888

 

www.fourseasons.com/maldiveskh

26
Outrigger Konotta Maldives
+960 684 7770

 

www.outrigger.com

27
PER AQUUM Niyama
+960 664 4111

 

www.niyama.com

28
PER AQUUM Huvafen Fushi
+960 664 4222

 

www.huvafenfushi.com

29
Dhevanafushi Maldives
+960 682 8800

 

www.accorhotels.com

30
Anantara Veli
+960 664 4111

 

veli-maldives.anantara.com

31
One&Only Reethi Rah
+960 664 8800

 

www.oneandonlyreethirah.com

32
Lily Beach Resort & Spa
+960 668 0013

 

www.lilybeachmaldives.com

33
Banyan Tree Vabbinfaru Resort
+960 664 3147

 

www.banyantree.com

34
Finolhu Maldives
+960 6606 444

 

www.finolhu.com

35
Soneva Jani
+960 656 6666

 

www.soneva.com

36
Park Hyatt Maldives Hadahaa
+960 682 1234

 

www.hyatt.com

37
Komandoo Island Resort
+960 662 1010

 

www.komandoo.com

38
Robinson Club Maldives
+960 300 9095

 

www.robinson.com

39
Kurumba Maldives
+960 664 2324

 

www.kurumba.com

40
W Retreat & Spa Maldives
+960 666 2222

 

www.whotels.com

41
Conrad Maldives Rangali Island
+960 668 0629

 

www.conradmaldives.com

42
Shangri-La Villingili Resort & Spa
+960 689 7888

 

www.shangri-la.com

43
Angsana Ihuru Resort
+960 676 0028

 

www.angsana.com

44
Amari Havodda Maldives
+960 6844 888

 

www.amari.com/havodda-maldives

45
Diamonds Athuruga Beach & Water Villas
+960 668 0508

 

www.diamonds-resorts.com

46
OBLU Helengeli
+960 959 6001

 

www.oblu-helengeli.com

47
Velassaru Maldives Resort
+960665 6100

 

www.velassaru.com

48
Angsana Velavaru Resort
+960 676 0028

 

www.angsana.com

49
Vakarufalhi Island Resort
+960 668 0004

 

www.vakaru.com

50
The Residence Maldives
+960 682 0088

 

www.theresidence.com

51
Anantara Dhigu
 
52
Diamonds Thudufushi Beach & Water Villas
 
53
Kuramathi Island Resort
 
54
Drift Thelu Veliga
 
55
Rihiveli by Castaway
 
56
Vilamendhoo Island Resort & Spa
 
57
Jumeirah Vittaveli
 
58
Meeru Island Resort & Spa
 
59
Adaaran Prestige Vadoo Resort
 
60
The Sun Siyam Iru Fushi
 
61
Vivanta By Taj Coral Reef
 
62
Amaya Kuda Rah Maldives
 
63
Coco Palm Dhuni Kolhu
 
64
Centara Grand Island Resort & Spa
 
65
Reethi Beach Resort
 
66
Coco Bodu Hithi
 
67
Gangehi Island Resort
 
68
Vilu Reef Beach & Spa Resort
 
69
Centara Ras Fushi Resort & Spa Maldives
 
70
Nika Island Resort
 
71
Chaaya Lagoon Hakuraa Huraa Resort
 
72
Summer Island Village
 
73
Holiday Inn Resort Kandooma Maldives
 
74
Furaveri Island Resort
 
75
VOI Dhiggiri Resort
 
76
Ranveli Village Resort
 
77
Royal Island Resort & Spa
 
78
Kihaa Maldives
 
79
Thulhagiri Island Resort & Spa Maldives
 
80
Cinnamon Dhonveli
 
81
Makunudu Island Resort
 
82
Medhufushi Island Resort
 
83
Olhuveli Beach & Spa Resort
 
84
Sheraton Maldives Full Moon Resort & Spa
 
85
Angaga Island Resort and Spa
 
86
Bandos Island Resort & Spa
 
87
VOI Maayafushi Resort
 
88
Chaaya Reef Ellaidhoo
 
89
Ellaidhoo Maldives by Cinnamon
 
90
Filitheyo Island Resort
 
91
Eriyadu Island Resort
 
92
Adaaran Select Meedhupparu Resort
 
93
Paradise Island Resort & Spa
 
94
Sun Island Resort & Spa
 
95
Canareef Resort Maldives
 
96
Velidhu Island Resort
 
97
Fihalhohi Island Resort
 
98
Adaaran Select Hudhuranfushi Resort
 
99
Embudu Village Hotel
 
100
Adaaran Club Rannalhi Hotel
 
101
Madoogali Maldives
 
102
Holiday Island Resort
 
103
Biyadhoo Island Resort
 
104
Bathala Island Resort
 
105
Fun Island Resort
 
106
Aaaveee Nature's Paradise