Get To Know Kurumba Maldives and It's All Inclusive Package
The History
The very first tourists to ever visit Maldives was lead by George Corbin, an Italian traveler and Ahmed Naseem, then a Maldives Embassy junior who later became the Foreign Minister. The first tourists who came to Maldives, mostly photographers and journalists, stayed in small lodgings of three houses in Male' taken care of by M U Maniku and his friends including Hussain Afeef, who is currently the successful owner of many promising resorts. Enchanted by the beauty of our lovely country, Corbin vowed to bring in more tourists if Maniku, Naseem and Afeef can find an order of housing to stay at.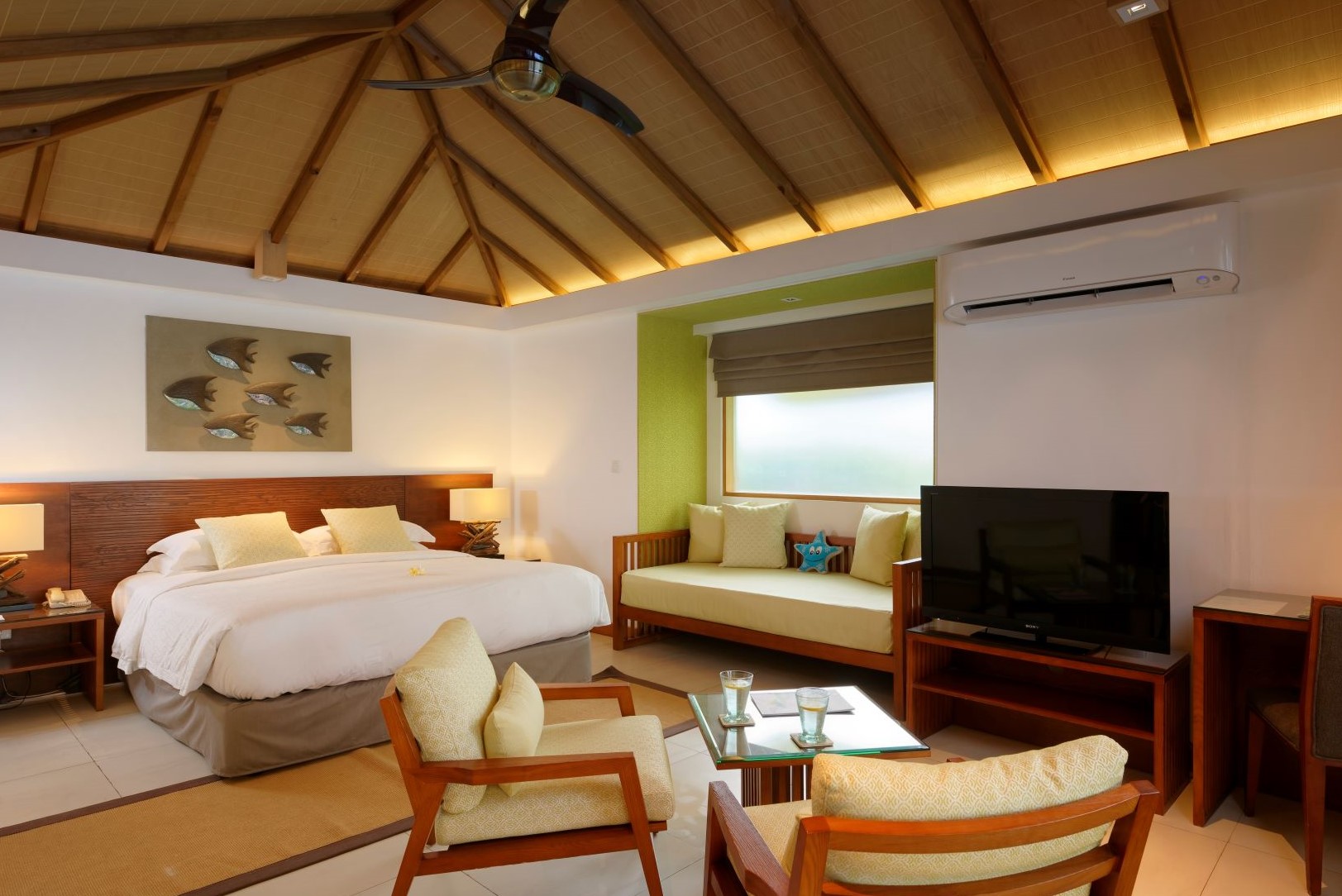 Inclined by their passion, Maniku and Afeef worked together late hours in developing the then uninhabited island of coconut plantation, Vihamanaafushi. They managed to build 30 rooms purely made of coral stone for walls, coconut timber, and palm thatch for roofs. They called it the Kurumba Village after the Dhivehi word for Coconut. The resort successfully opened on Tuesday 3 October 1972 and remained fully booked for the rest of the year.
From accommodating only 60 guests a month, Kurumba upgraded to 14,000. From a handful of founding friends, to a staff of 450. Several have stayed for over 20 years. In 2003 Kurumba expanded to accommodate more people after the airport was extended to take long-haul flights and went through a complete makeover again to fit in with the 21st century. The result was a world-class resort with 180 rooms, including the Royal Residence, Presidential Suites, Pool Villas, Family Villas and beach and garden superior rooms. Kurumba has naturally grown into the Grand Hotel of the Maldives, setting the benchmark for hospitality in the region, and in the tropics at large.
KURUMBA – CARING MORE
Kurumba is not only known for their variety of luxury room's, they have been giving back to the local community for a long time. Starting from 1980, Kurumba is the first to establish a catering school in the Maldives. M U Maniku mentioned that from the beginning, he was the cook, the gardener as well as the room boy. They didn't know what to cook or how to deal with tourists, hence, they started the catering school in order to recruit locals and educate them on hospitality. This was the opportunity of a lifetime then for the locals. Several employees even got the chance to train in Sri Lanka, England and Singapore.
Orphanage
The local orphanage, named Kudakudhinge Hiyaa Orphanage which currently has 122 children mostly under the age of 10 residing, they primarily rely on donations from the people and businesses. With that, Kurumba has currently provided them with furniture, television sets, toys, food and even a washing machine. They are said to continue supporting them in the future as well. Moreover, ARC in association with Kurumba Maldives is presenting phase II of ARC's Early Childhood Play and Development Training Programme. Their main aim is to monitor childcare workers as they engage with children in play activities that help them and their minds to grow and develop in to their full potential.
Environment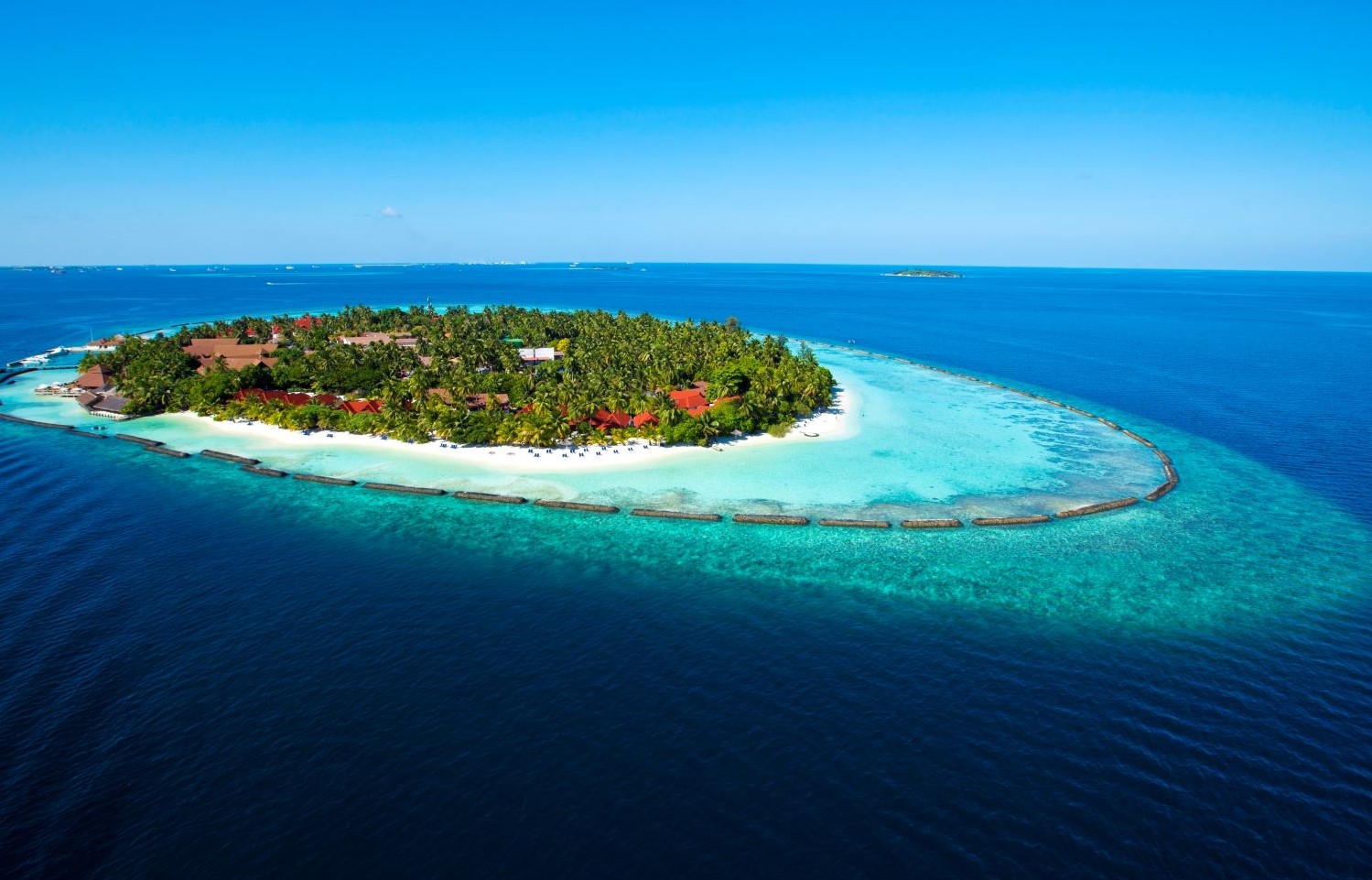 Kurumba takes waste management as quite a challenge. Kurumba has raised one of the most effective and inclusive recycling centers of any resort in the Maldives call Kurect. Kurumba now grinds down glass to reuse in cementing, shred recyclable plastics, cardboards, metals and send, to recycling companies. They use a new mulcher that allows them to reuse some of the green waste from the gardens. Kurect has a super composter that composts Kitchen waste within 3 hours and used within the resort gardens and distributed to other islands. These large-scale improvements have helped in minimizing the quantity of waste on Thilafushi.
Quote by Kurumba "We are always looking to further reduce our ecological footprint"
Energy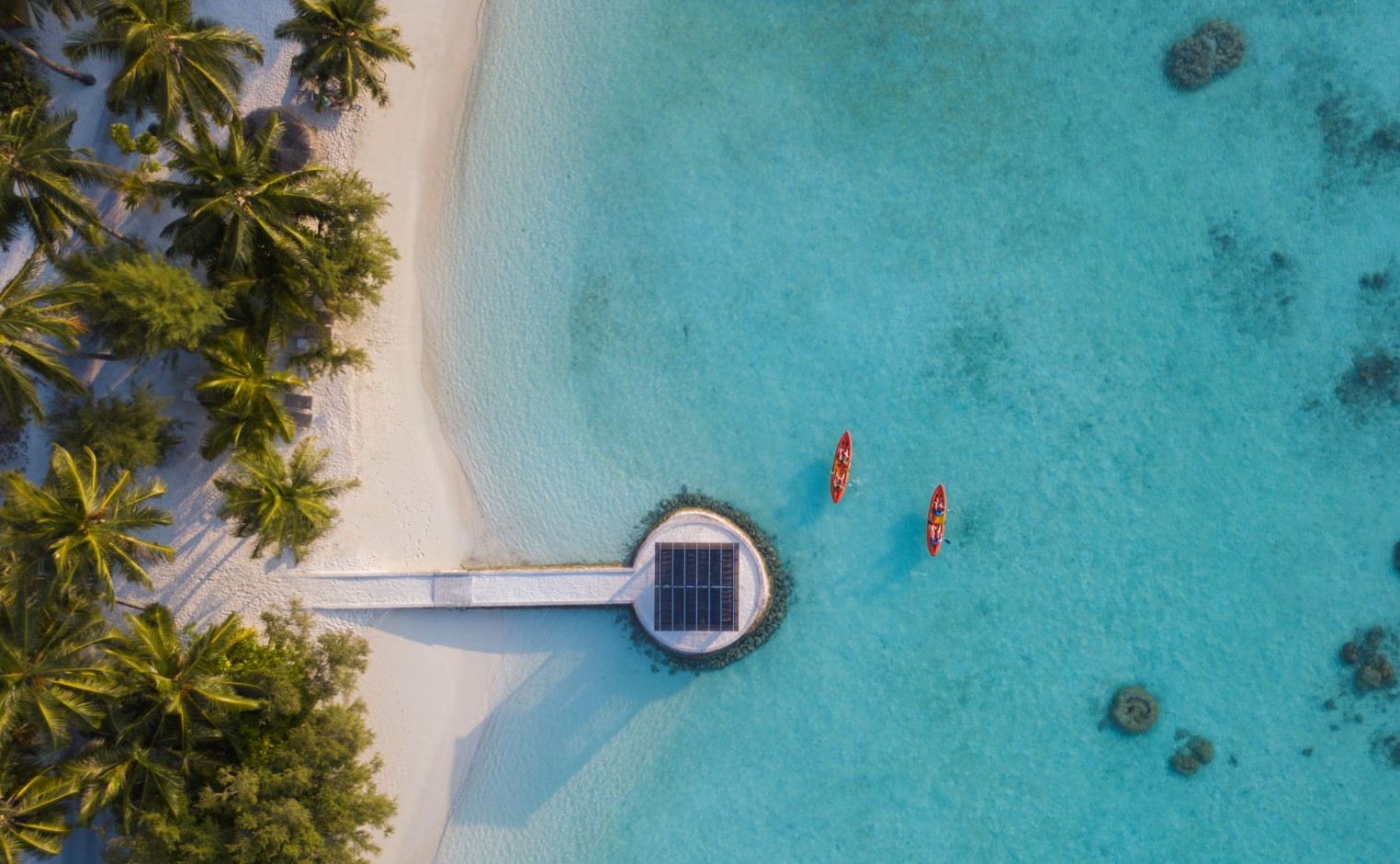 The stability of power output in the Maldives is commonly relied on diesel generators, in the last few years Kurumba has taken major steps in reducing the energy consumption which includes investing more efficient air conditioning and refrigeration, solar water heating systems, heat exchangers from the generators to create hot water for the kitchen, use of LED lighting in higher consumption areas such as the kitchen, laundry and staffing areas, purchasing more energy efficient water pumps for their desalination plant, and last but not least, the installation of a computerized generator management system to assist with managing energy loads.
Marine Environments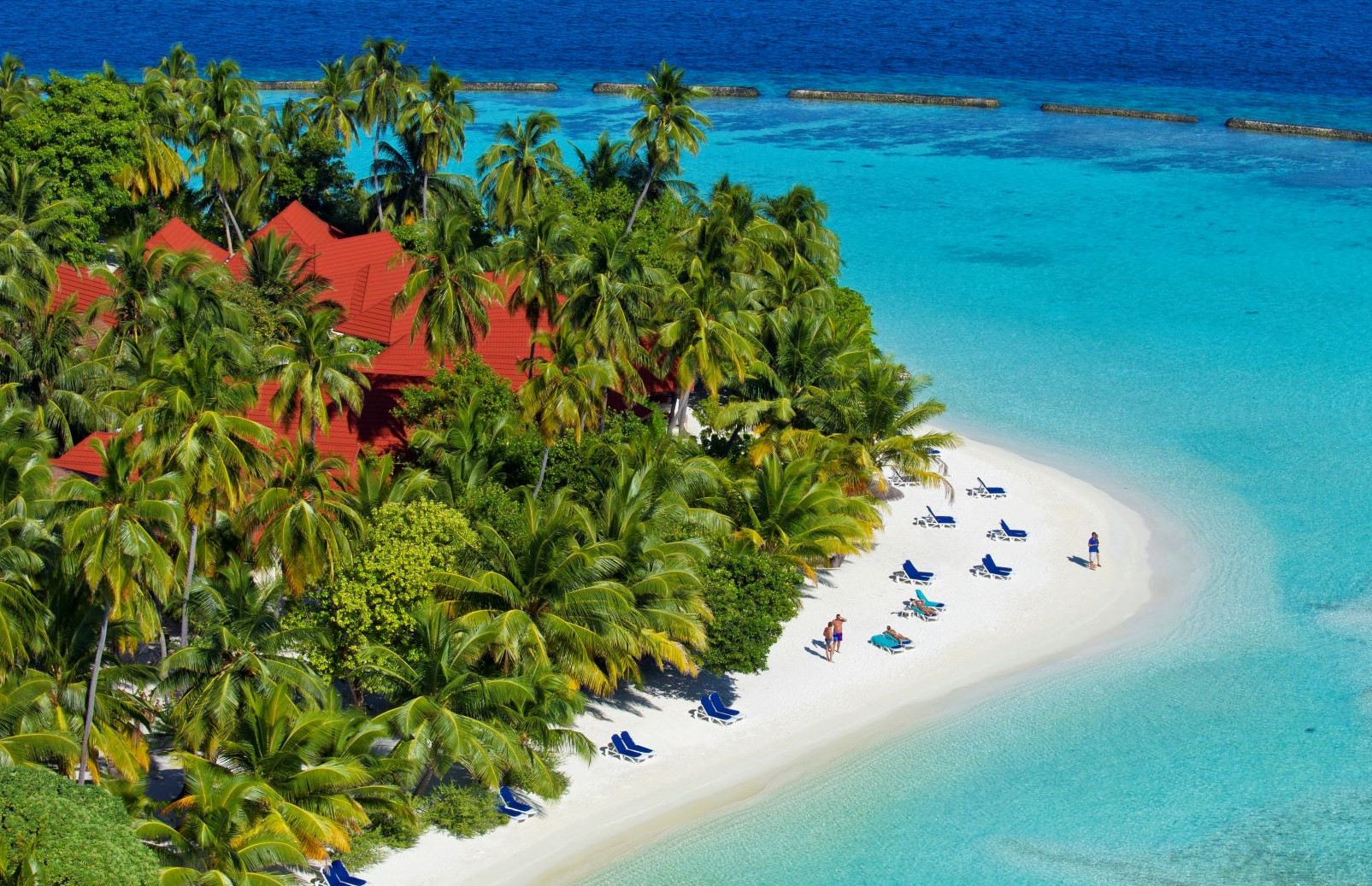 The ecosystem around Kurumba Maldives is known to be highly sensitive and diverse. With that, they created a new department called Majaa Recreation, one of whose key responsibilities is to help educate guests on snorkeling safely while protecting the marine environment at the same time. A weekly marine biology presentation is currently in development to further educate guests on the sensitivity of this environment. Gardens near the water's edge have been replaced with more native plants and sands to reduce chemical use and potential runoff in these areas. The sewage system is under constant development, and treated water is used in their gardens to reduce the impact of sewage on the marine environment.
Community – Education
Kurumba Scholarships
This scholarship was designed to help high potential Maldivians into a successful career in the hospitality and tourism field. By offering a scholarship that is designed to assist academically distinguished students and those with limited financial resources, they are to complete a 3-year graduate programme in Hospitality & Hotel Administration at an accredited institution of the resort's choice in India. Applications were accepted until 31st March 2016.
Community – Training and Development
Heart of the house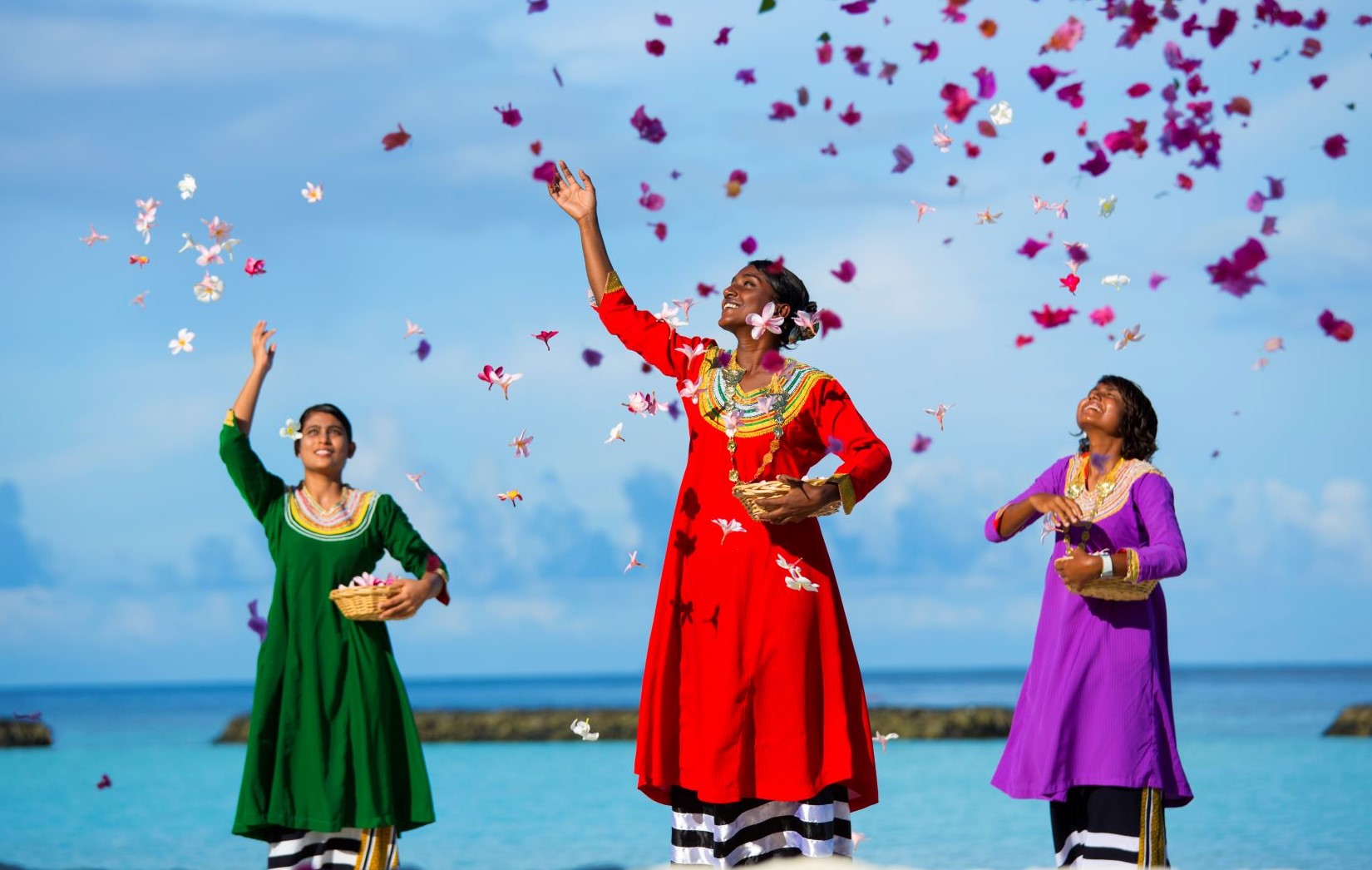 One very human thing about Kurumba is that they don't see their operational staffs as the 'back of the house' but instead, as the heart of the house. They have maintained a philosophy of constantly improving their team's living spaces and work environments to boost morale and show their appreciation for the employee's invaluable efforts. Over the past three years, Kurumba Maldives has invested in a new team accommodation block, with a large air-conditioned internet café, cinema, gym, covered areas for games, self-use kitchen and new laundry facility. They have renovated the staff cafeteria and human resources office as part of their on-going programme to improve the work environment. A new sports area has also been developed where their team members can play volleyball, cricket and football.
Purchasing
The coconut is known to have high value to the Maldivians, specially for its rich oil and the healing properties. Kurumba's spa, Veli Spa, uses locally sourced Maldivian coconut oil for massages and treatments. To further support local manufacturing, Nala Boutique sells many locally made products, such as paintings, hand-painted sarongs, coconut-derived goods and Maldivian CDs. Moreover, they purchase fish and fish products from Maldivian suppliers in order to support local manufacturing, along with some dry food from local suppliers, such as sugar, sweet corn, pumpkins and papayas.
The Local Arts
In an amazing environment where you can dance all night, Kurumba supports local musicians and artists to perform at their resort.  From Fridays, Sundays, Thursdays and Tuesdays, they have local artists booked to perform. Performances include relaxing music, Def-note delights with a mix of classics and the best music of today. They also provide the local Boduberu shows given by their staffs, called the Kurumba Boduberu which consists of 15 members. Sip on playfully mixed drinks while a local artist who displays his art and performs live. Artists are handpicked by Papyrus Investment, a company with expertise in Maldivian art.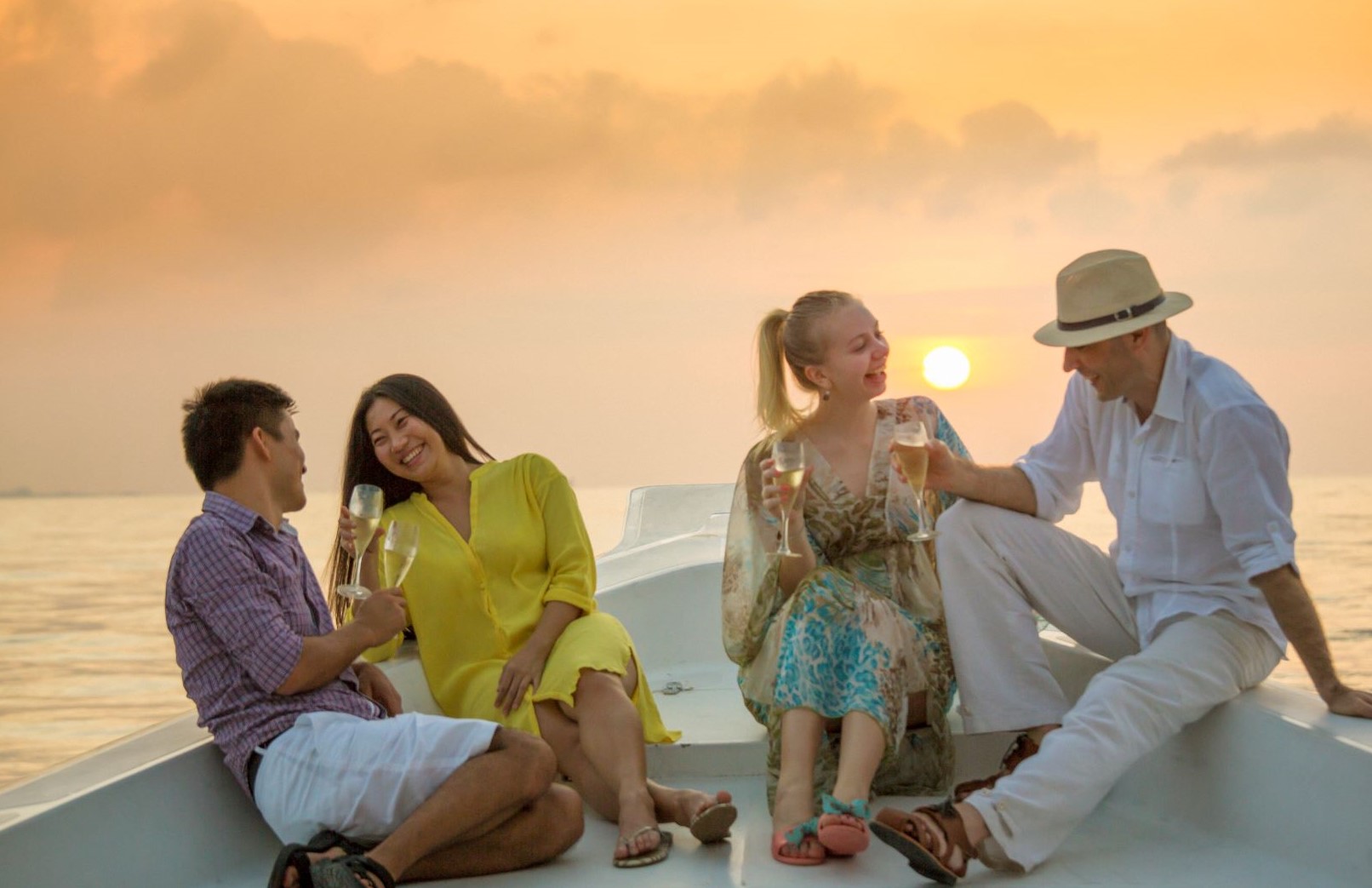 Furthermore, Every Tuesday afternoon, kids can enjoy complimentary painting classes at Majaa Kids' Club. These activities began at Kurumba in 2014.
CSR Policies
Kurumba Maldives is known to have strong commitments with social responsibilities in all aspects of the resort operation including relations with external operators and any association outside the resort.
Their commitment is to reduce the impact on their environment, improve the quality of life of their team and to support key local community projects whilst managing a sustainable business. Kurumba  recognizes that if they are to effectively deliver on their missions, they must ensure that their Corporate Social Responsibility (CSR) goals are fully integrated into their business.
Kurumba's responsibilities include:
Complying with locally relevant regulations and laws.
Aligning their operations with the principles of best practice in the global tourism industry.
Ensuring that Corporate Responsibility goals are built into the annual business plan.
They have responsibilities to ensure that their guests are promised the full incredible and memorable experience of Kurumba. For example:
Marketing their brand in an honest and responsible way.
Customer satisfaction surveys are used as the cornerstone of their improvement processes.
Encourage local interaction with Cultural Island Experience and Male' Tour.
Employees at Kurumba Maldives join the team mainly for their outstanding opportunities as well as the even and energetic environment provided for them. For example:
Ensuring their staff are guided by their Code of Conduct which outlines the behavior they expect to see from the staff and as they undertake their day-to-day duties.
A commitment to providing a safe workplace for their staff.
To have a continual improvement process for their heart of house.
Kurumba Maldives has CSR not only for these 3 aspects but also for:
Their environment
Their community
Their suppliers, etc.
In addition to safety, they have safety policies for:
Personal Liability of Employees
Financial Arrangements
Health & Safety Arrangements
Accident Prevention, etc.
KURUMBA Maldives has won large amounts of awards for the astounding job they do to serve the hospitality industry as well as the local community.
Resort Awards:
2019
Kurumba Maldives: No. 4 All Inclusive Resort in Asia – TripAdvisor
Kurumba Maldives: No. 24 All Inclusive Resort Worldwide – TripAdvisor
2018
Thila: Luxury Seafood Restaurant – Continent Winner – World Luxury Restaurant Awards
Thila: Luxury Theme Restaurant – Continent Winner – World Luxury Restaurant Awards
Kurumba Maldives: Most Wanted Award 2018 by Hotels.com
Kurumba Maldives: Elite Emerald Award by Booking.com
Kurumba Maldives: No. 1 All Inclusive Resort in Asia – TripAdvisor
Kurumba Maldives: No. 10 All Inclusive Resort Worldwide – TripAdvisor
2017
Kurumba Maldives: Luxury Family Beach Resort – Global Winner – World Luxury Hotel Awards
Kurumba Maldives: Service Excellence Award in Maldives – Asia & Australia Luxury Travel Guide Awards
Kurumba Maldives: Indian Ocean's Leading MICE Hotel – World Travel Awards
Kurumba Maldives: Outstanding Honeymoon Destination Award – South Asia / Maldives – Asian Lifestyle Tourism Awards
Thila : Luxury Seafood Restaurant in Maldives – World Luxury Restaurant Awards
Thila : Luxury Theme Restaurant in Maldives – World Luxury Restaurant Awards
Veli Spa: Certificate of Excellence by Trip Advisor
Thila: Certificate of Excellence by Trip Advisor
Kurumba Maldives: Certificate of Excellence by Trip Advisor
Kurumba Maldives has been winning awards from ever since 2008 onwards to almost every year up to 2019.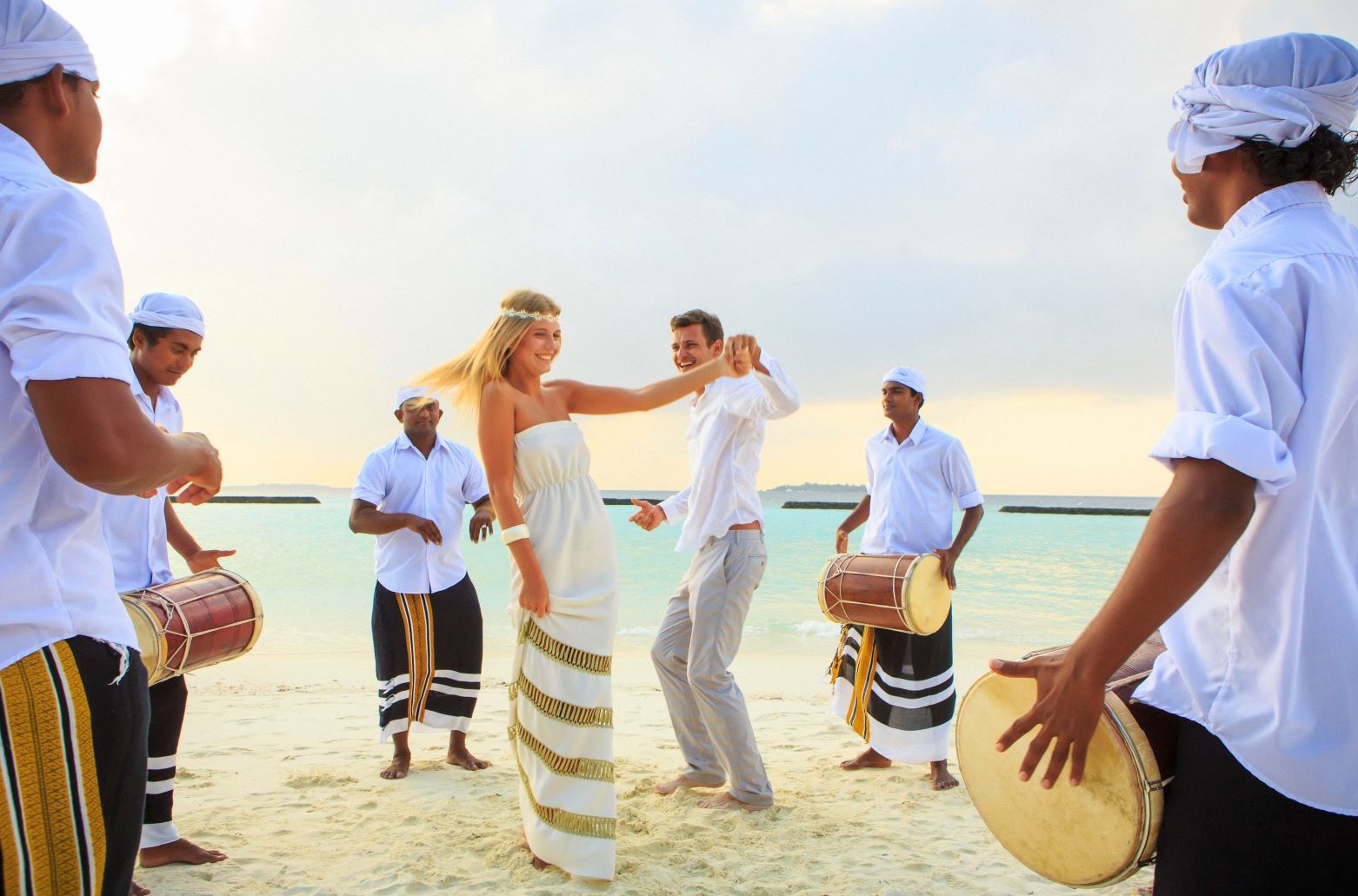 By all counts, Kurumba resort changed the way of life for us Maldivians. With their amazing history and efforts to build their resort starting from scratch, to helping many locals develop themselves in career and in self. What's more is the heartfelt help they provide to the children's orphanage as well as their CSR for children protection from all types of obstacles they may face. Being one of the first resorts to have started in the Maldives, they have worked their way up to the very top and proved that if you believe and have inspirations, such as George Corbin did for the starters of Kurumba Maldives, you can do anything.
Kurumba Maldives encourages proactive environmental efforts onsite and within the local communities to ensure that they are a positive influence where they work and live. For Kurumba. ecological stewardship is an indispensable piece for every Kurumba's business practice, activity, employment, and errand. It is binding on every one of them to survey their own jobs and duties and to help satisfy, to the most extreme of their capacities.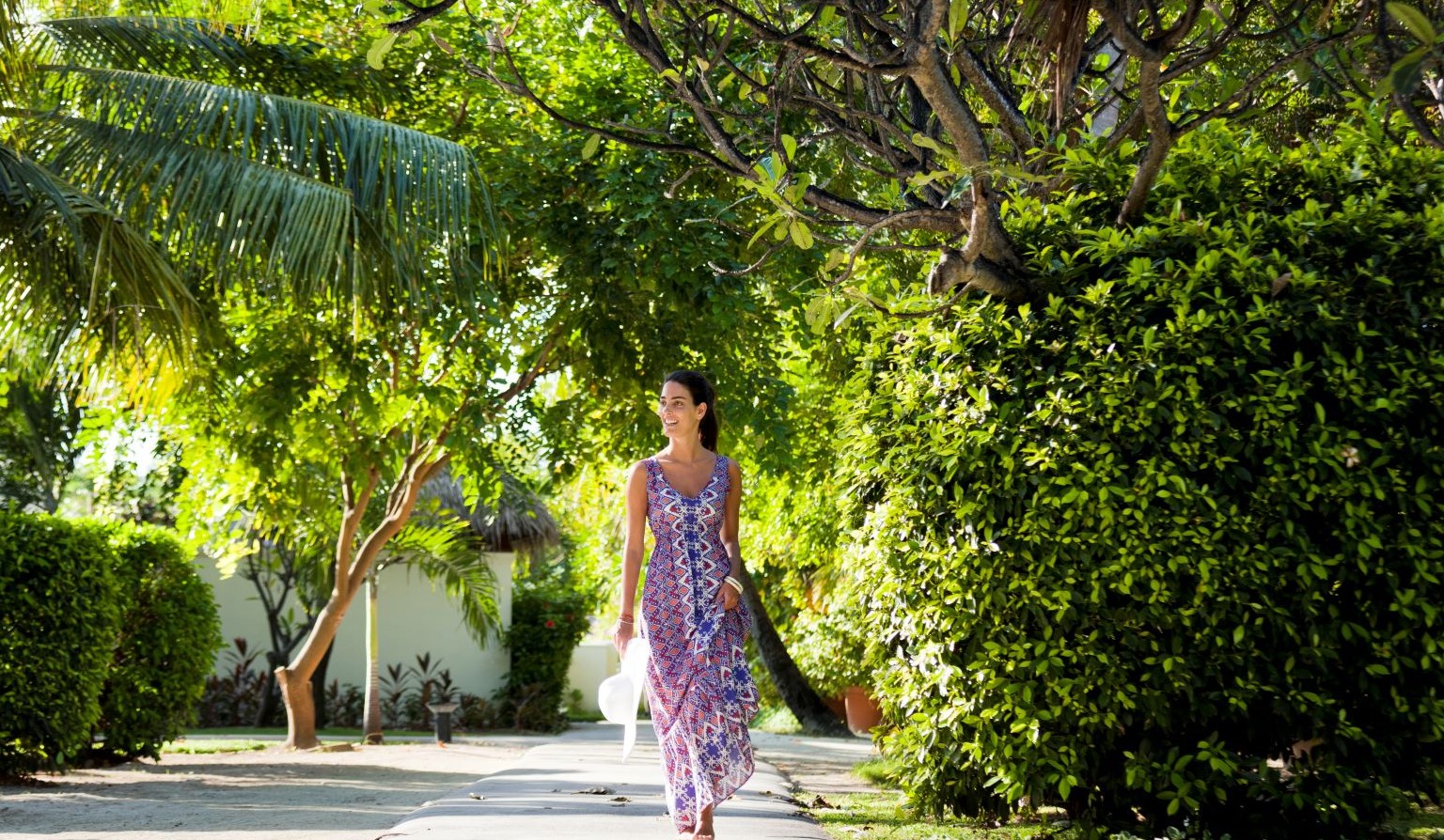 The changes Kurumba Maldives has brought to the Tourism and Hospitality industry of Maldives as well as to the locals was the beginning of a huge development in our small nation and the start to where we are today.