Paradise Island Resort – The Affordable Heaven
When the world is taking us in a rollercoaster ride where what we used to call a normal life is no longer normal, we are forced to look at the world in a different point of view and we tend to do things in a whole different way. With this situation most of the travellers around the world tends to taste the world class luxury on a budget terms. 
Well if you look closely the luxury that you are looking for is not that far, Paradise Island Resort & Spa will provide a guaranty, that you will get to enjoy the luxury that you are dreaming of. Paradise Island Resort & Spa, the name itself stands for it. Lets take a virtual tour of this island paradise which is the epitome of luxury travel on a backpacker budget!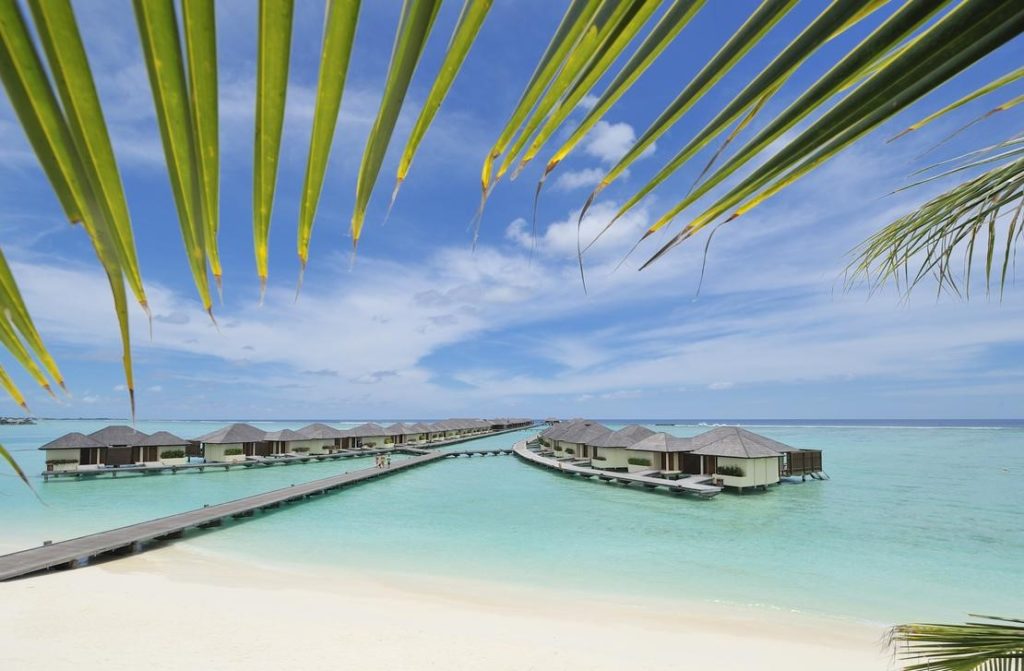 Paradise Island Resort & Spa, situated at North Male' Atoll in Maldives, is a budget luxury private resort. Just by spending sweet twenty-minute speedboat ride from Male' international airport (Velana International Airport) where lies the Paradise Island Resort & Spa. This five-star luxury resort is also called as Lankanfinolhu Island in local language. This one-kilometre long and 230 meters wide island offers not only the world of luxury but also breath-taking views and tranquil ambience that are certainly fit for gods. Buckle up and ready to get enchanted with the picturesque white beaches, deep blue lagoon with its colourful marine life and soaring green coconut palms.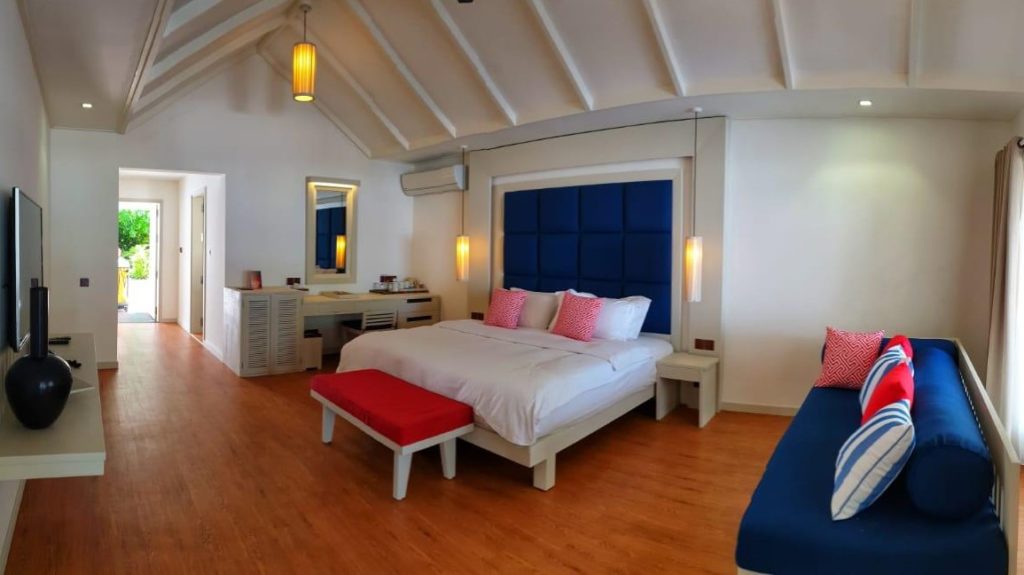 Most visitors fancy this island mainly due to its short distance from the airport, as it saves their travel time after a long tiring flight. Also resorts that are far from the airport requires a speed plane which adds additional cost to your budget. Therefore, it is always better to select nearer island resorts, which saves your money and travel time. When you start to spend your holiday at the Paradise Island Resort & Spa, you will get to enjoy the best in class luxury, comfort, dining, activities and underwater discovery.
When it comes to accommodation, based on your budget there are lot of choices, from spacious bungalows with direct access to the beach, to luxury villas with private hot tubs, each property is designed to offer their guests a feeling of comfort during their stay. Types of accommodations that offered by the resort are Ocean Suite, Haven Villa (Lagoon view), Water Villa and Superior Beach Bungalow. From solo travellers to honeymooners, families and friends, there is an ample of accommodation options for everyone. With 220 super deluxe rooms that encircle the island and 56 villas and 6 suites which are built on the island come with different price ranges to choose from which gives a green light to the budget travellers.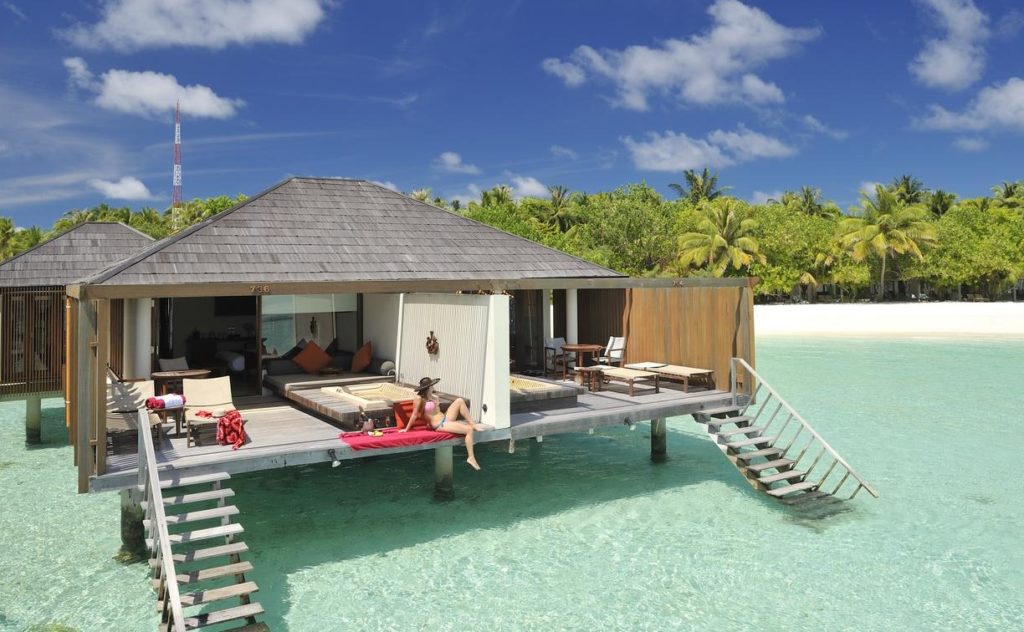 Ocean Suite, a two-bedroom accommodation offers awe-inspiring lagoon and ocean view. If you get a chance to accommodate at Ocean Suite, you will be able to enjoy your own exclusive infinity private pool. The terrace area is an excellent space to surprise your partner with romantic dinner. The suite also consists luxurious living room, wardrobe, dressing room, tea/coffee making facilities, jacuzzi, open air shower facility, WIFI connection, mini bar, sun beds, TV and many more.
Need to experience some extra luxury, then you should select Haven Villa, which is an overwater villa with an ocean facing jacuzzi, sundeck and private swimming pool. Haven villa is the most luxurious accommodation facility at the resort. With mesmerising blue lagoon view, the suite features a bedroom, living room, wardrobe with dressing room including all the other amenities as well.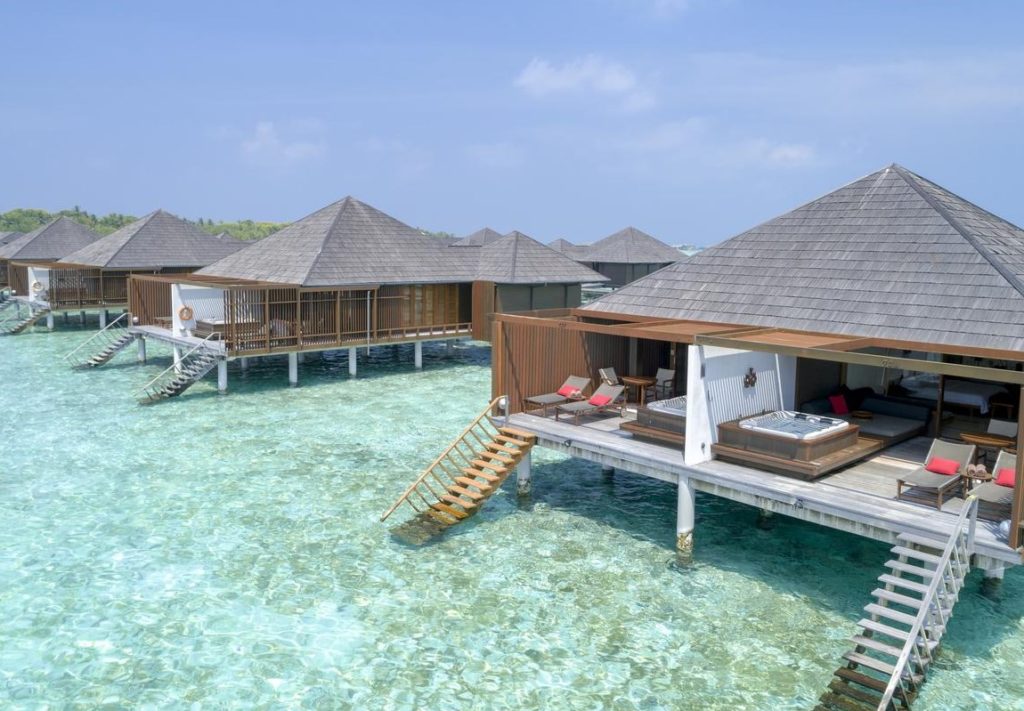 Water Villa, with its own staircase leading to the glittering blue lagoon offers ultimate comfort and luxury at its best. These massive bright and spacious villas are built either facing the sunrise or sunset. The staircase which is leading to the crystal-clear lagoon will provide you flawless experience of swimming and snorkelling adventures. Water Villas, which are built few meters above the blue waters, will help you to tune in to relax mode while soaking up in the sun from your private chaise.
Superior Beach Bungalow with its own beach view provides you with an ultimate tropical luxury. If you are planning your vacation with your family or group of friends, then this is the ideal accommodation type for you. The view from the Superior Beach Bungalow is one of a kind, with green line of trees and white sandy beach. The bungalow provides light comfortable atmosphere with its white textured walls, flowery patterned curtains, cushioned sofas and white bed-spreads. The veranda, which faces the beach comes with comfortable sun loungers, where you can soak in to the tropical charm whilst reading a book or enjoying a cup of coffee.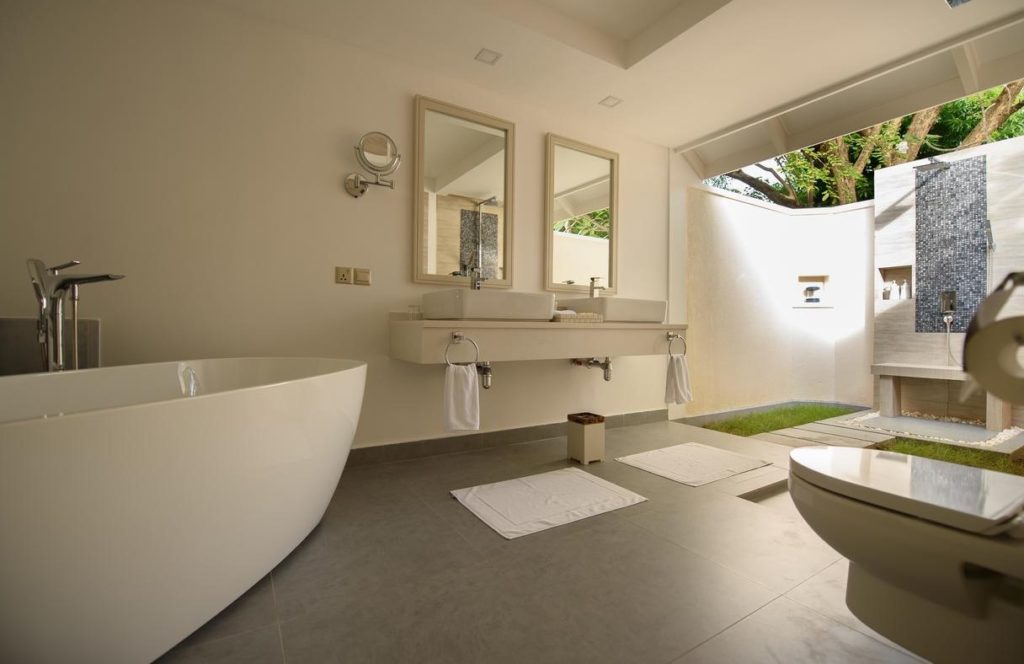 All the rooms are airconditioned and consist with tea/coffee making facilities, wardrobe, mini bar, open air shower facilities, complementary toiletries, WIFI connections, satellite TV and more.
Other than the accommodation, dining option is an important part to consider when booking an island resort, which is detached and isolated from the main island of Maldives. Well you do not need to worry; the Paradise Island Resort & Spa offers an exceptional variety of dining and entertainment with something for every taste and occasion – from light meals and casual snacks to romantic candle light setting and gourmet fare. No matter what your desire, you will find a restaurant at Paradise that will satisfy you. There are four restaurants and one café cum bar.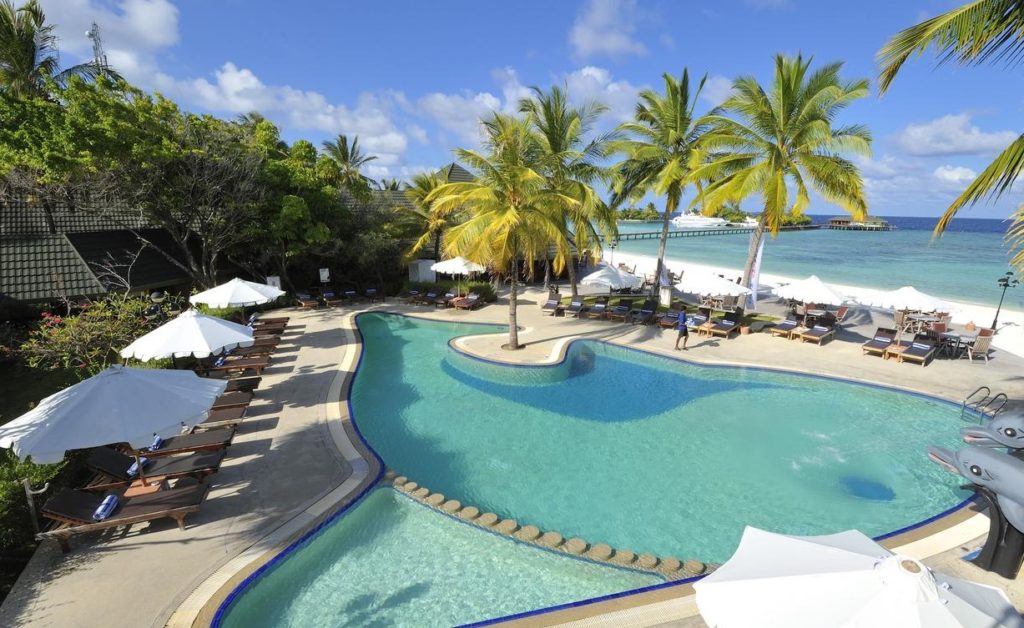 Ristorante al Tramanto – Overlooking the ocean, this restaurant specializes in Italian cuisine and serves brunch, lunch, and dinner. Guests can order drinks at the bar and enjoy alfresco dining (based on weather). A children's menu is also available. Happy hour is offered. Reservations are required.
Fukuya Teppanyaki – Overlooking the pool, this restaurant specializes in Japanese cuisine and serves lunch and dinner. Reservations are required.
Farumathi Restaurant – This beachfront seafood restaurant serves lunch and dinner. Guests can order drinks at the bar and enjoy alfresco dining based on weather. A children's menu is available. Reservations are required.
Lagoon Restaurant – This beachfront restaurant specializes in international cuisine and serves breakfast, lunch, and dinner. Guests can enjoy alfresco dining (based on weather). A children's menu is available.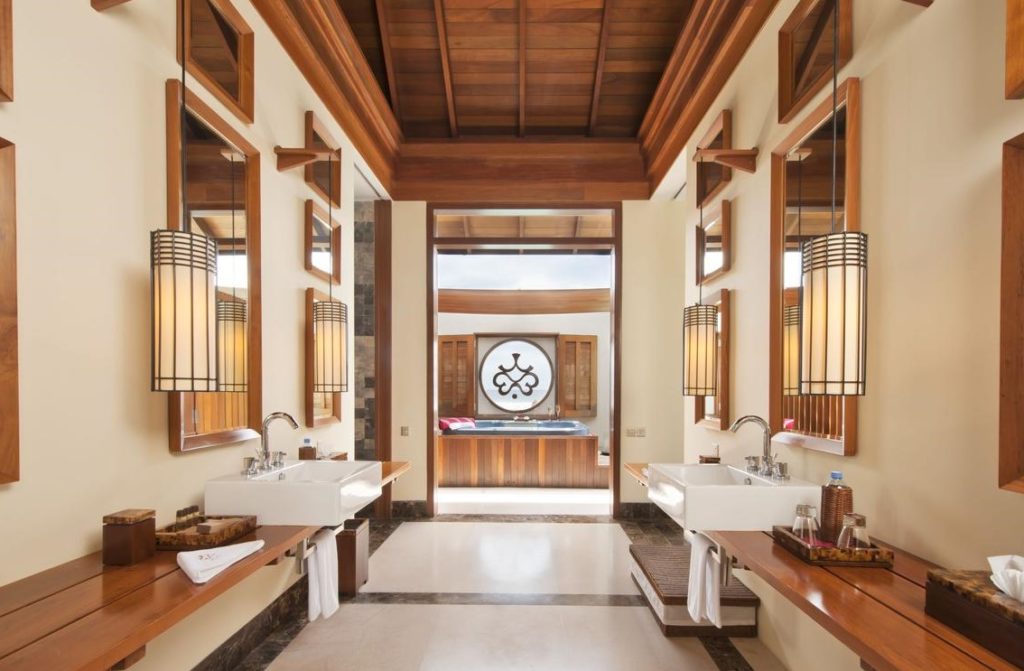 Athiri bar is a sea facing café cum bar that is buzzing 24×7 on the island. It is also the centre for all the entertainment activities that the resort has to offer. Afternoon activities consist of free yoga lessons for the kids or belly dancing lesson for the ladies and gents too if they want to! The evenings are more exciting. There is a different program set for each day, which includes fire shows, belly dancing, acrobatics, and many more fun things. As the midnight approaches, the bar is converted into a disco floor and you can shake your legs till dawn or as long as your stamina allows. The food options are not in plenty at Athiri bar but the beverages menu will not disappoint you at all.
If you go for a half board dining option during your stay, which include only breakfast you will be able to choose variety of options to eat from above restaurants. However, if you go for a full-board you will get to enjoy all three meals but from the same designated restaurant at a designated time only. Still you can reserve one of the restaurants to enjoy a happy meal, but will cost extra as you have already paid for the full-board package.e one of the restaurants to enjoy a happy meal, but will cost extra as you have already paid for the full-board package.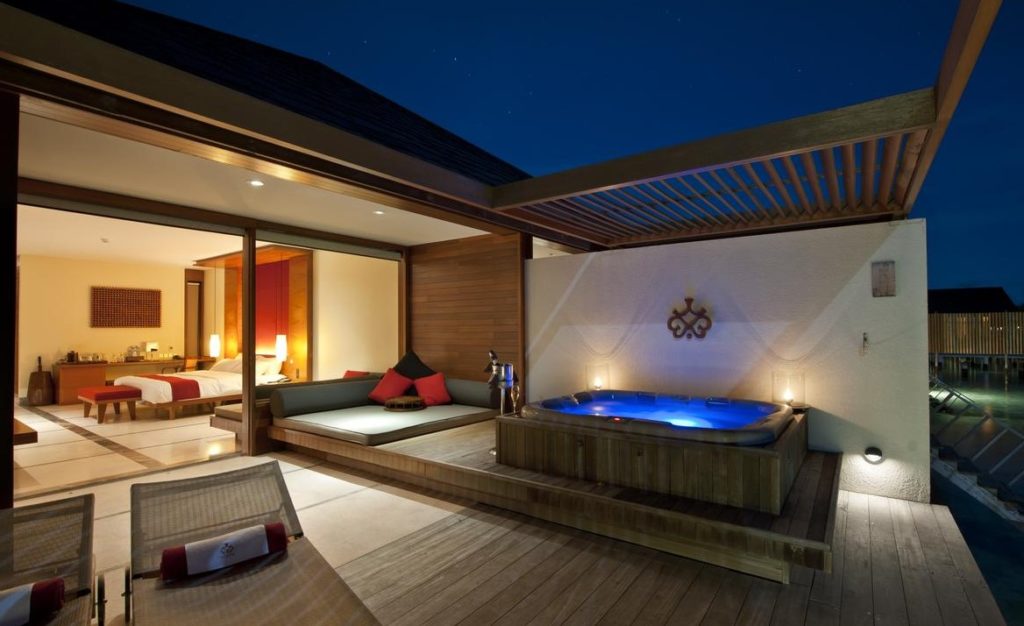 Paradise Island not only offers comfort, relaxation, and luxury but also gives you a chance to indulge in the wildest adventure of your lifetime. Walking along the white sand beach will trance your mind and body to a peaceful status. The resort has two different beach front areas, one near the main jetty and the other towards the water villas. A swing built out of wood placed on the beach-side which gives ideal photogenic view for your social media picture.
This heavenly island is truly a visual masterpiece, richly endowed with vegetation blazing with tropical blooms and display exotic views of the sea and beaches. If you are looking for a way to rejuvenate with nature then what kind of ways you can think of other than cycling around the island. Bike rental for 24 hours was a great way to see the island and to get around quickly. The resort has paved cycling routes going through the thick plantations and coconut trees that surrounded the island. Bicycles are used to commute around the island as the island is big in size and walking around the island for the whole day can get bit tiring. You can also use golf car resort service to travel around the island as well.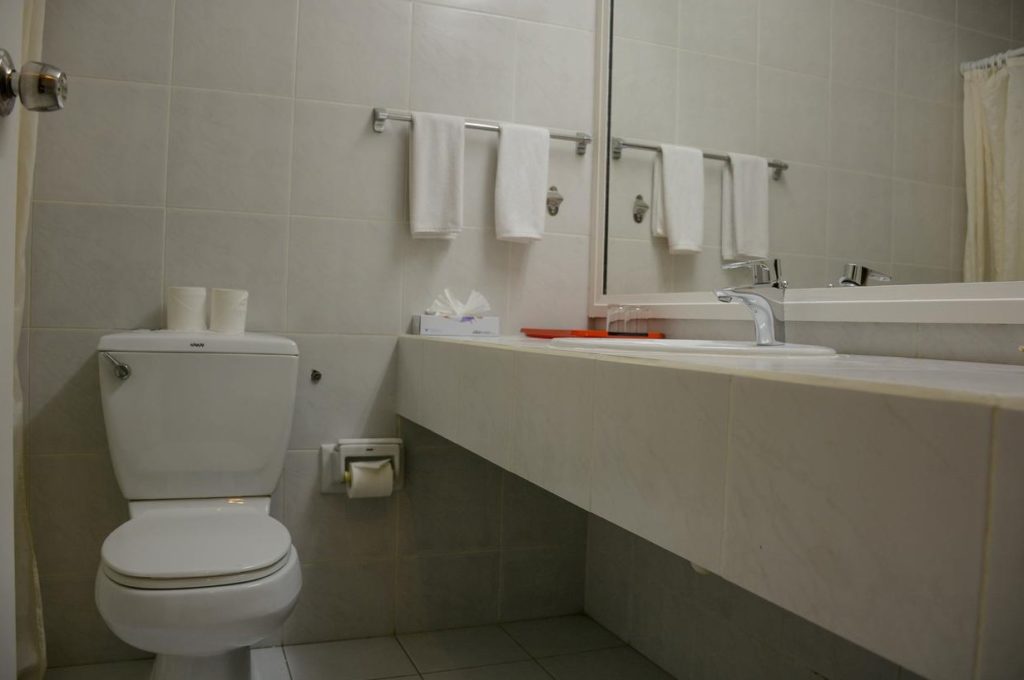 When it comes to enjoying vacation, you mind will only rotate around dining and relaxing, word fitness is out of your reach. Even though you are on vacation you cannot ignore your fitness. This is where Paradise Island resort offers you enough physical sports activities to keep you remain fit during the vacation period. The sports centre is open from morning till 10pm at night. You can rent the equipment for tennis, table tennis, basketball and billiard. It is all free of charge, what an amazing deal. There is a gym at the resort as well, which operates from early morning till 8pm at night. There are Outdoor pool, and a children's pool on site as well.
When talk about a resort situated in an isolated island, the first thing which comes to anyone's mind is great blue majestic sea and its marine life. Paradise Island resort takes you to the next level with their water sport activities. Paradise Island's water activities are managed by Adventure Maldives company. They are extremely professionals and will help you out even if you are not a great swimmer. They offer individual activities and also bundled packages for the adventure seekers. Well, you need to pay a certain amount for the package you select. Still you can enjoy kayaking for free, but make sure to book it beforehand as it is mostly booked all the time.
The thrill of sailing a catamaran is one of the most unique experience you can have in the Paradise Island. Sailing the catamaran is the best way to relax and enjoy the sun and the view of infinite sea. For adventurous water sport lovers windsurfing at the island will offer to show off your skills. If you are not that familiar with the techniques, then do not worry, professional instructors will teach you how to. Canoeing is also available in the island for guests who are fancy in paddling a boat in the crystal blue lagoon with their partner or friend. To make your vacation more exiting it is always fun to get yourself to experience activities such as jet skiing, water-skiing, banana boating, parasailing, to name a few. Parasailing is a must to experience if you ever visit Paradise Island Resort & Spa. Parasailing will give you a perfect bird view of the island, where you will realise you are literally in a paradise. It surely is one hell of an experience.
Scuba diving is another truly unforgettable impression that you can enjoy on Paradise Island Resort & Spa. The beginners can try to dive in special sites with gently sloping hills inhabited by colourful corals, tropical fish, manta rays, sea turtles and sharks. With the assistance of PADI instructors at Paradise Island resort you will be able to indulge in a mesmerizing experience by enjoying the underwater marine life and beauty of Maldives. Lankan Manta point is one the most popular manta ray clearing stations which is located near Paradise Island Resort & Spa. The best time to expereince this magnificient sight is June to December. This is best for the beginners and there is no need to approach close to the station as you can scare off antas. Since it a popular station you will also be able to meet plenty of scuba divers.
Almost all the resorts in Maldives offer excursion trips to different local islands, night fishing and/or snorkelling trips. The excursions desk at the Paradise Island Resort & Spa is right in front of the reception, in the main lobby. When you visit this little paradise alike island, make sure to take a trip to a local island where you can get close with the local Maldivian culture.
To keep the guests entertained without letting them get bored, Paradise Island Resort & Spa has organised shark and sting ray feeding on the island around 6pm. The activity happens on the beach just in front of the Japanese restaurant. The feeding goes on for approximately half an hour and is a sight not to be missed. It is astonishing to see how punctual these sea creatures are to gather near the feeding area every day at the right time for food. You can head down to the shoreline early to watch them arrive and get better footage when the sun is still bright. The guests can either stand along and enjoy the sight or can feed them along with the resort staff. These fascinating creatures are not harmful, but just be careful when standing on the shore as they are not scared to swim right up to you. When feeding sting rays, the staff will always advice to move out of the water soon after you fed them as their tail is long and it can harm you. But they are so friendly and playful where you cannot take your eyes out from the sight. Once you start feeding the sting rays, slowly reef sharks will start flocking in. Five feet long reef sharks are starting to arrive and line up on the bottom of the lagoon. It is fascinating to watch as they grab at the food being thrown into the water. You can also feed the sharks, but be wise not to put your hand inside their mouth. Still do not worry it is nothing as vicious as shark feeding in the movies.
When it comes to resort experience in Maldives, it is a must to experience a spa treatment to relax your stiffed muscles and mind. When you visit Paradise Island Resort & Spa you will get to enjoy world class spa treatments at an affordable price range. Nestled in a secluded corner of the island, Araamu Spa provides facials, massages, body wraps, body scrubs and various body treatments which include ayurvedic treatments, hydrotherapy and aromatherapy. Araamu is a Dhivehi word (language used in Maldives) and when it translated to English it gives the meaning of 'a blissful state of total relaxation'; which is certainly something that you will experience when enjoying a treatment at the facility. The spa has around 17 treatment rooms including rooms for couples and outdoor treatment areas. Massages are available on the beach and inside the spa area. There is an outdoor courtyard, shower and flower bath in each of the treatment rooms that truly make you feel as if you are being pampered in heaven. Araamu Spa experience is one of the best things to do in Paradise Island resort which leaves a lingering effect on all those who indulge in it.
When you are planning your dream holiday but would rather not spend a large chunk of your savings then you should choose Paradise Island Resort & Spa. There are exclusive tailor-made packages for you to choose from, which includes honeymoon package, family package, diving package, beach holiday package. This island is truly a visual masterpiece; the crystal-clear aqua waters, abundant wildlife, and vibrant flora make this island a truly special place. The staff at the resort is so friendly and always there to help you out in anyway. Don't forget your camera – you can boast about your vacation with all the photos which you have taken throughout your trip. Choose wisely, save your money, and enjoy the world class luxury. Select Paradise Island Resort & Spa as your next vacation destination.