Ultimate luxury in Maldives private island with exclusive rental
The Maldives is known for its amazing natural beaches and underwater sea life along with luxury hotel rooms. The country has crossed 50 years as the hotspot for island tourism. Over the years there has been significant improvements in quality of resorts and overall experience to tourists.
In 1972 the first resort opened with rooms made of coconut palm leaves and shared bathrooms. It slowly developed to standard rooms without rain leaks. At some point the attached bathroom concept made its way to the Maldives resorts. In early 2000s there were significant advancements with grow of luxury tourism in the island nation. Luxury retreats and multi-bedroom private villas were build in ultra-luxury resorts and the advancement didn't stop there. Now there are private islands that you can book exclusively for you and your loved one. These exclusive islands come with its own facilities such as spa, fitness centre, dining pavilion and more. Full butler service ensures guests are put to ease with amazing services and joy programs.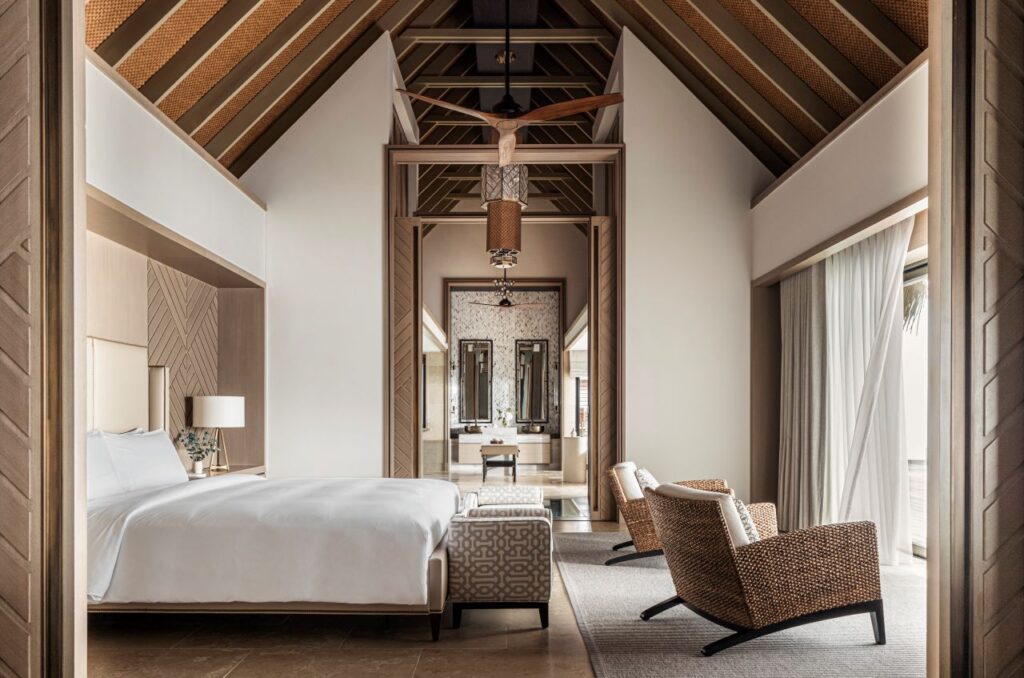 Maldives Finest by Priority Maldives is a local travel agent based in the capital of Maldives. Among the luxury holiday deals they have included price for rental of Maldives Private Island as on request basis. The island is conveniently located near the main international airport. A luxury yacht takes you to that private island in Maldives within about 40 minutes. So, it is not so close to airport and also not far, it is just about perfect spot and there is a natural house reef at the island where guests can snorkel or do scuba diving.
Swimming is an excellent physical activity that gives pressure many parts of the body including abdomen, arms, shoulders, thigh, feet, arms. Fitness instructors often recommend regular swimming to stay fit and healthy. It is an activity that consumes lot of energy and makes you exhausted after a while. But, that exhaustion does not last long if you visit the Spa. There is an overwater pavilion at the Spa where you can enjoy a full body massage while the ocean breeze gives you the sensation of coolness and comfort. Swimming or snorkeling when combined with spa treatment is an addictive rejuvenation. Once addicted, a one off holiday at Maldives private island will not be enough.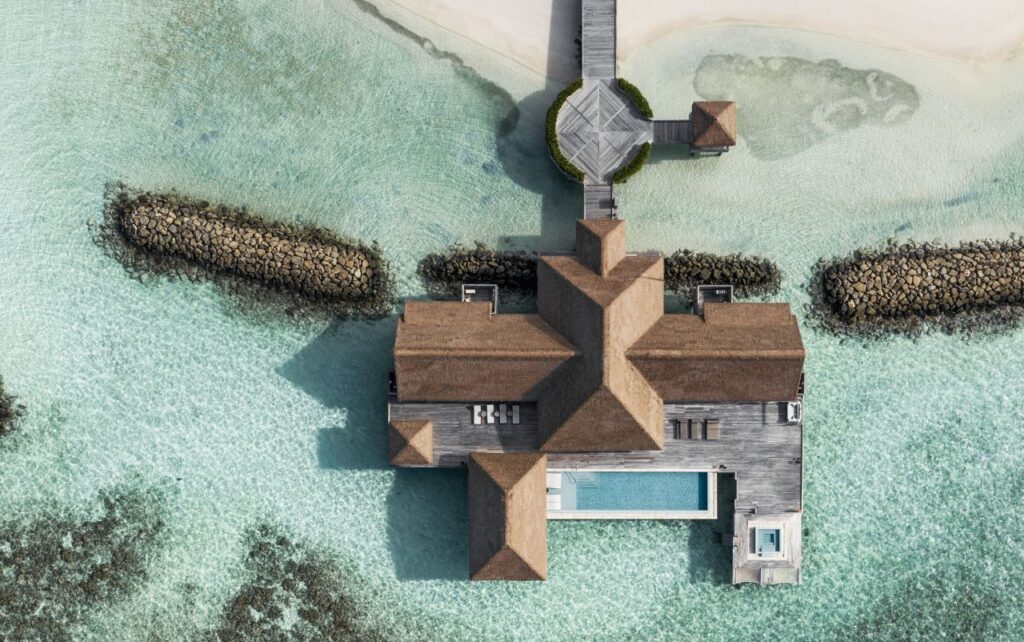 The exclusive private island offered by Maldives Finest comes with 3 villas. Among them is a overwater villa that contains 2 bedrooms, another one is a 3 bedroom beach villa. Both the villas come with its own private pool. The last is a multi-bedroom residence suitable for invitees or family members, it comes with a jacuzzi. There is an entertainment centre that offers pool and some indoor games, not far from it is an outdoor tennis court. Diving and watersports are provided when inquired to the personal butler.
All the services to this private island is provided by Waldorf Astoria Maldives which is about 3 minutes by a pontoon boat that is available at any time of the day and night. There are 11 food and beverage outlets in Waldorf Astoria where guests can dine, so the guests in the exclusive private island is served with world's best food and beverages.
Just you and your loved one spending a week or two in an exclusive private island, without no one else to distract you from the precious moments, could be described as a Disney fairytale. This is the best destination and location for perfect honeymoon the money can buy. Being only one island that serves to only one couple or family at a t time, it has a hefty price tag. Depending on the season the price to rent entire island exclusively could easily exceed $100000 per night ($1mn for 10 nights), in the low season you could get a good discount and Maldives Finest can offer the best price with VIP airport services that allows skipping the immigration queue.
For guests who wish to arrive on private jet the Maldives Finest is there to obtain permits required to land the aircraft and park at the airport for the duration of the stay. The jet can also fly back to its original destination and come back for guest's departure. If jet fuel is required the local agent and arrange in advance. Passengers arriving on private jets are welcomed at the aircraft as guests exit and a limousine drives them to the lounge where immigration officials stamp the passports, it usually takes 5 or 10 minutes. The lounge serves drinks and snacks even though it is only a few minutes. The airport representative from Maldives Finest escorts the guest to waiting yacht that quickly serve drinks and disembarks towards the luxury private island that welcomes them as the final destination of their journey. Now the guests can enjoy in their own world as rest of the world doesn't exist. After this experience you may even want to buy an island or villa. There are some resorts that have villas for sale. Island on sale comes with matching prices, buying existing resort may be better.
There are also other travel agents offering luxury travel packages to the Maldives. That is special about Maldives Finest is that they are local company based near the airport, offers a variety of travel related services that are suitable for luxury travellers. Even if guests wants to visit the capital Male' they arrange it with a tour guide. Guests who arrive airport too early could obtain a day-use room package and the airport representative is there to help with the quick transfer between the airport and hotel, they ensure guests come back to airport on time. The company also sells souvenirs which they deliver to airport.