Is it really safe to visit Maldives during political unrest?
Maldives is currently undergoing a harsh political movement and many tourists who want to visit for holiday ask me if it is really safe to visit during this unrest period. Before jumping in to conclusion let me explain you the situation and consequences. In 2018 we have a presidential election and currently it is President Abdulla Yameen in power. Ex-president Mohamed Nasheed has been charged with terrorism before he fled to United Kingdom. Yameen's first Vice President Dr. Mohamed Jameel Ahmed fled to UK while on the job and did not return due to hash political situation. After Jameel it was Ahmed Adeeb who become the second Vice President of Abdulla Yameen, Adeeb is charged with terrorism and currently serving his time in jail. Yameen's uncle Maumoon Abdul Qayoom is former president who ruled the Maldives for 30 years, helped Yameen become president, is now working with the opposition parties while his son is detained for allegations of bribery to topple the government.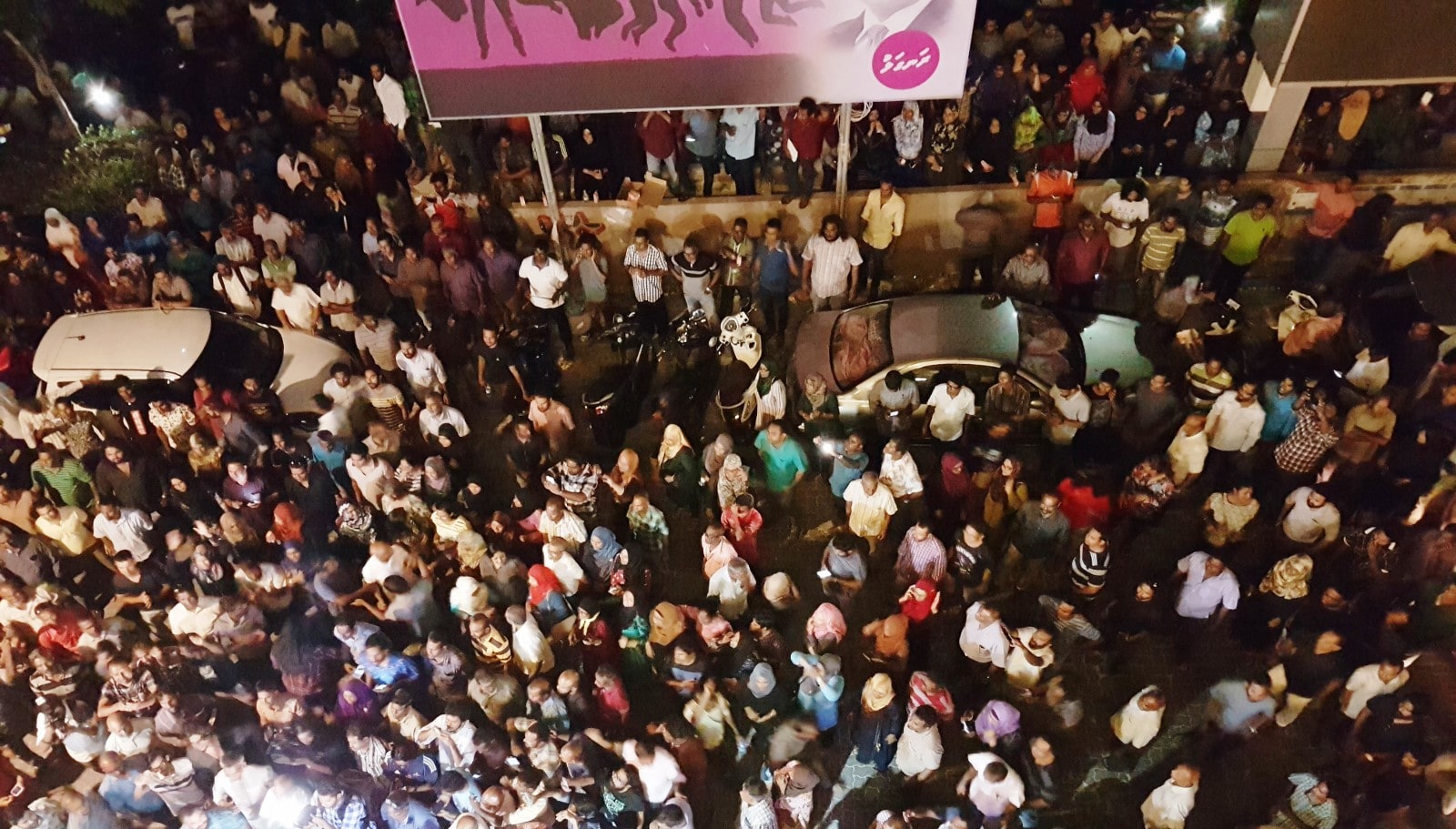 It is indeed a harsh political situation in the Maldives. Major political gatherings and activities take place in the capital Male'. Ibrahim Nasir International Airport on a separate island is the main gateway to Maldives which is used by more than a million visitors every year.
Multi-party democracy, independent judiciary, right to freedom of speech and political activities are allowed in a restricted form all that happens usually in Male'. In the past 20 years I have never seen any situation in which political activities expanded into airports.
The local community, including the ruling party and opposition party, knows tourism is the epitome of the Maldives economy. It counts about 90% of the foreign currency entering the country. Both the ruling and opposition party members have stake in the tourism industry and any effect would impact them directly and indirectly. The government earns tax revenue from tourism and the government expenditure is mainly settle with this income. Hence, it is important for the government to keep the tourist flow without interruption.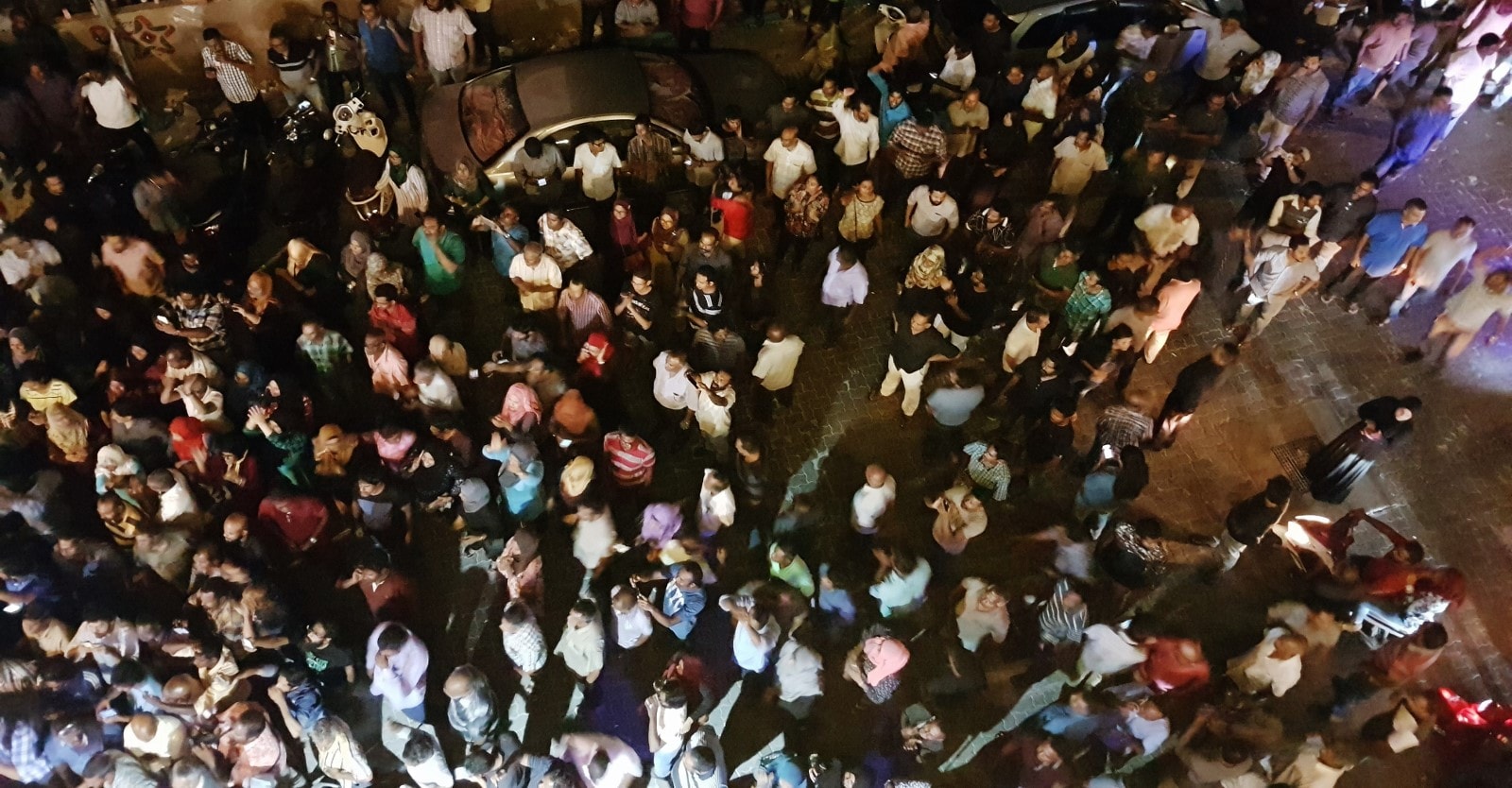 This indicates, all parties have a common interest and that is tourism. None of them wants to hurt or cause any damage. Political rivalry remains in the internal affairs of the local people. It should be taken as a threat. However, if you are visiting the capital Male' at a time of uprising it is important to stay away from political gatherings. Not because, the local would harm you, but the situation sometimes turn to confrontations with police who may use tear gas, pepper stay or water cannon. If you are there or passing by during a dismantle of gathering it could affect you, but police or protesters would never see you as threat, in my experience.
My best advice for you is stay away from political gatherings if are visiting capital Male'. Otherwise if you are staying in the resort you have no clue of what goes around in Male', even at the airport there is no sign of any politics.
Since the Maldives is set to have election this year it is likely to get many uprisings in the days and months ahead. Stability will be followed by the election.
Maldives being a young democracy the situation is often volatile in ways. But, tourism is unaffected and functions smoothly as usual.